If you view my blog in a reader or via email, you may not have noticed that I recently added a new header and added a Feedly button to my sidebar
(I prefer Feedly over other readers and the app is free).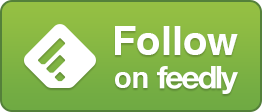 I also recently added an "About me" page.

It's way overdue. It's hard to write a brief summary about yourself though. We can hardly be defined by a few paragraphs and a few pictures. Right?! Nonetheless, there it is. :)

Stop on by and check it out.

Happy Monday!